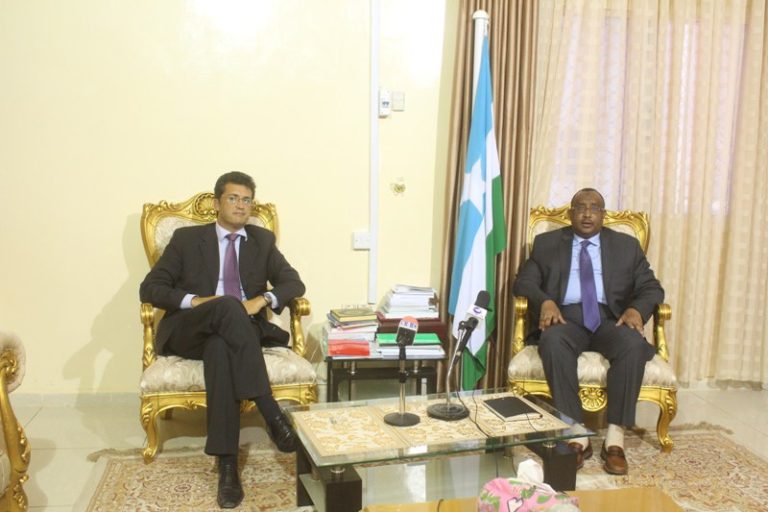 Garowe-(Puntland Mirror) Puntland's President Abdiweli Mohamed Ali on Saturday  met the EU ambassador to Somalia, Michael Cervone.
According to the statement from the presidential place, the meeting discussed the EU development programs in Puntland such as, health and education programs and the rehabilitation of the road between Garowe and Galkayo towns.
The meeting also discussed issues related to Somalia in particular the upcoming elections which scheduled to take place later this year.
The meeting was attended by Puntland's minister of planning and international relationship Shire Haji Farah and the director general of Puntland presidential place, Deq Suleiman.