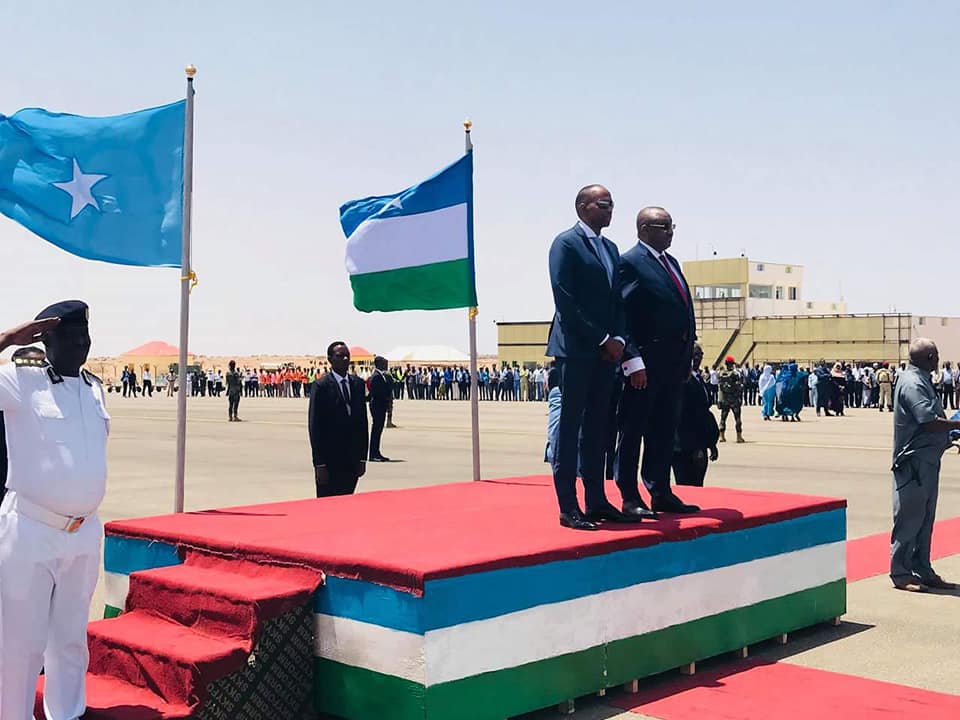 Garowe-(Puntland Mirror) Somali Prime Minister Hassan Ali Khaire has arrived in Puntland for first time since taking office in March 2017.
Khaire landed in Puntland capital, Garowe, on Sunday, and was welcomed by Puntland President Abdiweli Mohamed Ali.
Hundreds of residents were also lined up on the tarmac road of Garowe to welcome the Prime Minister.
"I am very pleased to visit to mother of Somalia, Puntland," he told crowds of people gathered at Barhada square in Garowe.
During his visit in Puntland, Hassan Ali Khaire will hold talks with Puntland officials and social groups.
He will attend the 20th anniversary of Puntland, expected to be held on 1st August.