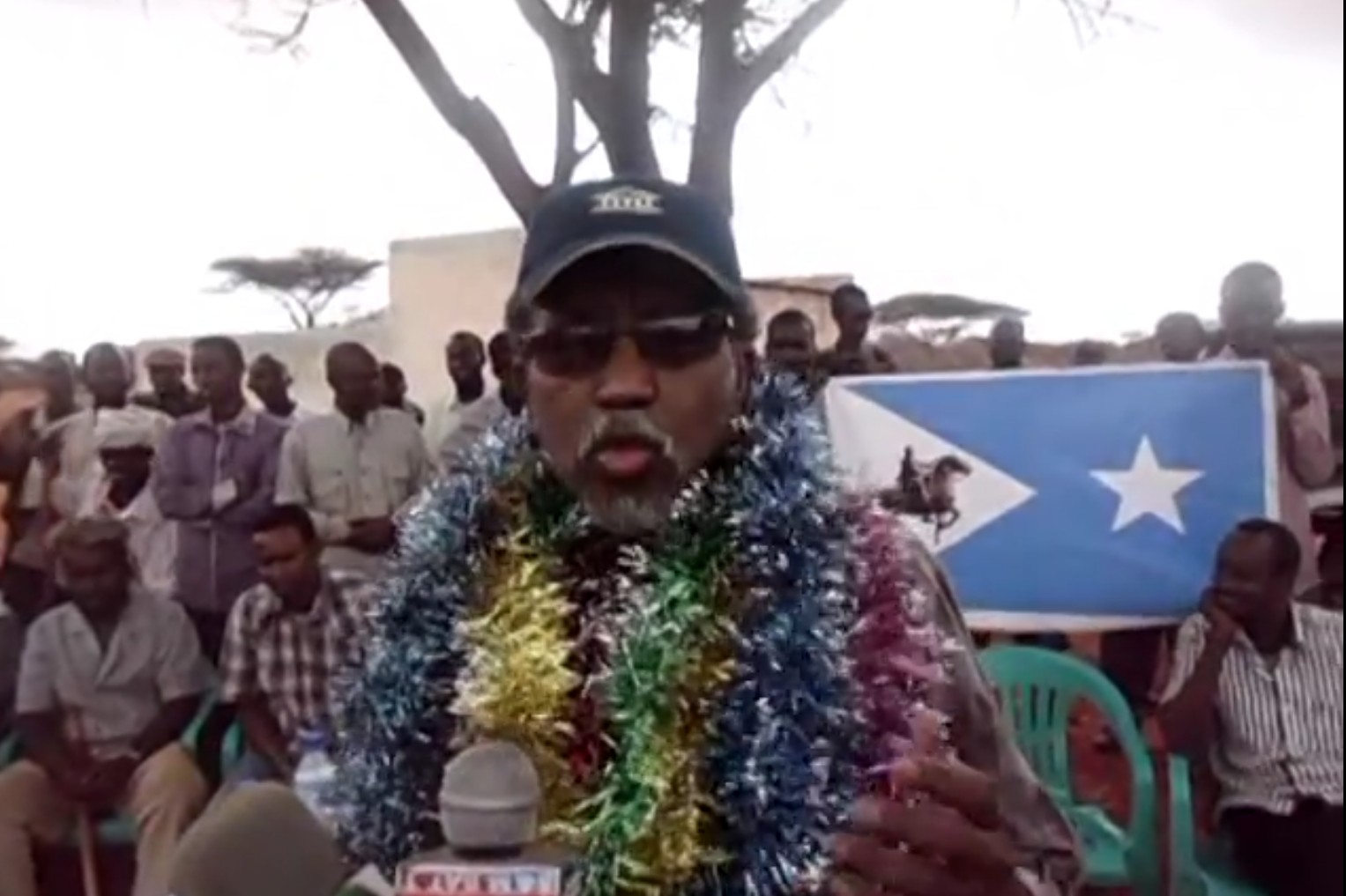 Garowe-(Puntland Mirror) The so-called Khatumo president has arrived in Burco town of Somaliland in northern Somalia, sources confirmed.
Ali Khalif Galayr and members of his administration have arrived in Burco on Sunday night, according to the sources.
The president's trip comes a day after local militias detained Ali Khalif at the Buuhoodle airport in Ayn region.
Mr Galayr wanted to travel to Djibouti to attend a meeting between his administration and Somaliland, but the local militias have boycotted that meeting.
In December last year, the Khatumo and Somaliland have reached an agreement in the Ethiopia's capital, Addis Ababa.
Khatumo was created in 2012, but still not recognized as state in Somalia.