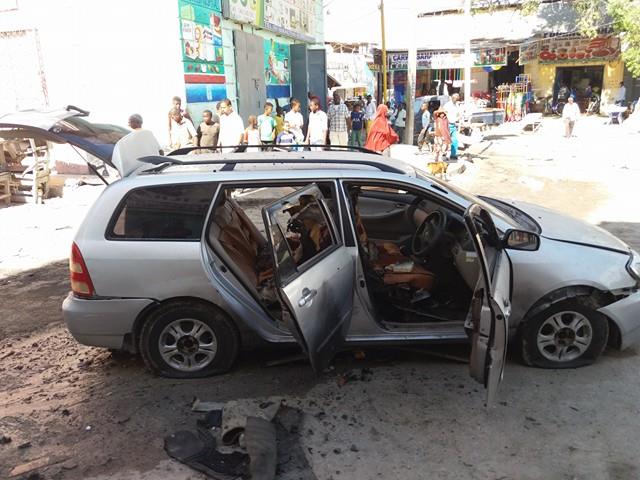 Mogadishu-(Puntland Mirror) A Somali journalist was critically wounded in car bomb in Mogadishu on Sunday, witnesses confirmed to Puntland Mirror.
It named the wounded journalist as Abdihamid Mohamed Karsey, who has been working with Somalia's Universal TV.
Karsey wounded when a bomb attached to his car exploded in Hamar-weyne district of Mogadishu, according to the witnesses.
The wounded journalist was taken to the hospital for treatment.
No one claimed the responsibility for the attack so far.
Journalism in Somalia is matter of life and death, the warring factions in Somalia are often targeting journalists.