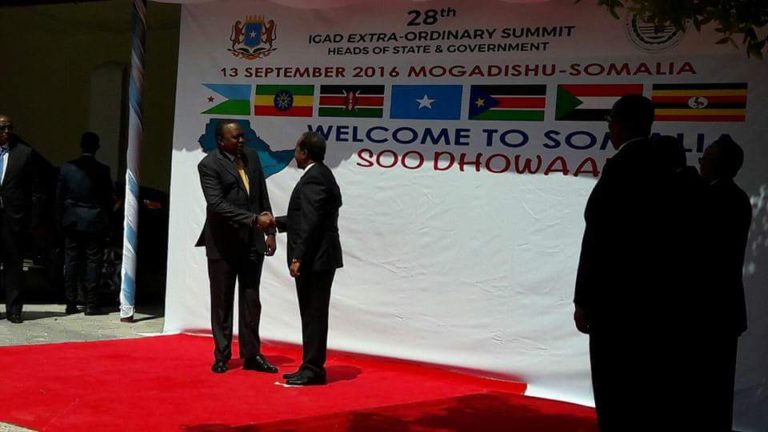 Mogadishu-(Puntland Mirror) Kenyan President Uhuru Kenyata has landed in the Somali capital Mogadishu for the first time to attend IGAD heads of state summit, which will be held in Mogadishu on Tuesday.
Meanwhile, Ethiopian Prime Minister Hilemariam Desalegn has also arrived in Mogadishu to attend the summit.
Kenyata and Desalegn were given a warm welcome by Somali government officials at the Mogadishu international airport.
Uhuru Kenyata is the first Kenyan president to visit Somalia nearly 35 years.
The Presidents of Djibouti and Uganda are also expected to arrive in Mogadishu next hours.