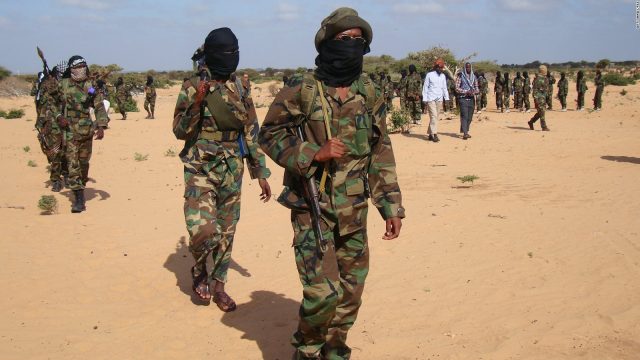 Mogadishu-(Puntland Mirror) Somali government forces in Lower Shabelle region on Tuesday has captured four Al-Shabaab fighters, an official said.
Ali Mohamed Aden, a police commander in Qoryoley district of Lower Shabelle region said they captured four Al-Shabab fighters after operation conducted by government forces, as cited by state-run news agency Sonna.
Al-Shabab armed group has not commented on the claim so far.
In recent years, the group has lost most of its stronghold areas in the southern but it continues to carry out deadly attacks in the capital, Mogadishu.
Nearly 40 people mostly civilians were killed in Al-Shabab car bomb attacks in Mogadishu in the past five days, as medical officials in Mogadishu told Puntland Mirror over phone.
Puntland Mirror's Saeed Abshir Yousuf contributed to this story.