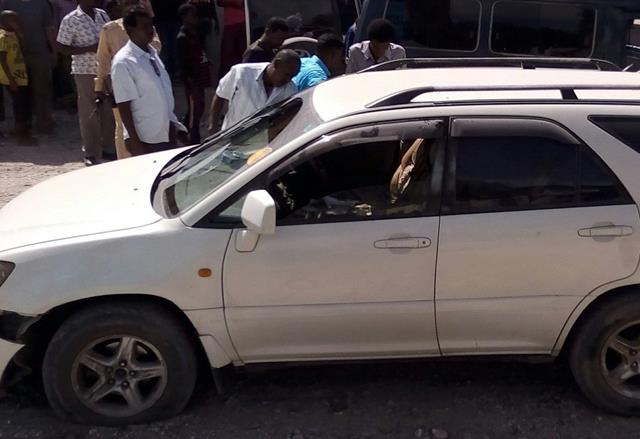 Mogadishu-(Puntland Mirror) A Somali government official was killed in a blast in Mogadishu on Tuesday, witnesses confirmed.
Abdirahman Aflershe was killed when a bomb attached to his car exploded in Waberi district of Mogadishu, according to the witnesses.
He has been working with local government in Mogadishu, according to the reports.
No one has claimed the responsibility for the Tuesday's killing, but suspicion fell on Al-Shabab armed group, which have launched similar attack in the past.
Earlier this week, speaking to pro-Al-Shabab media, the group's spokesman Ali Mohamoud Rage also called (Ali Dhere) has vowed to increase attacks in the Somali capital, Mogadishu.