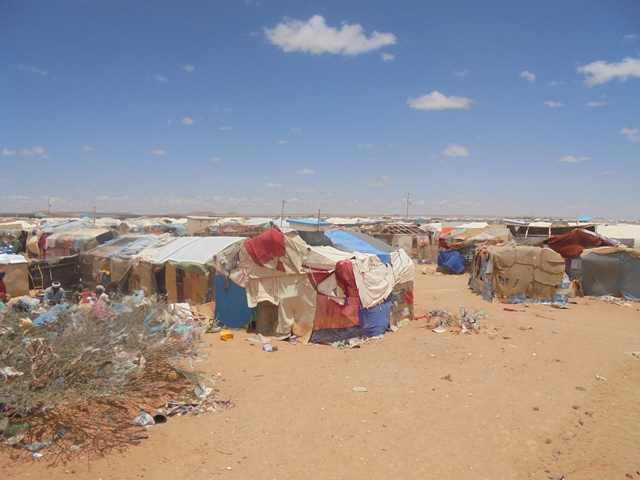 Garowe-(Puntland Mirror) Rape cases are reported in the IDP camp in Garowe town.
According to the sources, the last reported rape happened on Monday night in the Shabelle IDP camp.
In an interview with Radio Daljir, the chairman of Shabelle IDP camp Mohamed Abikani Haji said that the 25-year-old pregnant woman was raped by unknown men.
"The 25-year-old pregnant woman was sleeping with her husband when unknown men attacked her home in the camp," Haji said.
"The women's husband was assaulted at gunpoint before she was dragged into unknown area in the camp where the rape against the women took place." He added. 
The victim was taken to hospital for treatment after the ugly sexual assault, the chairman said.
Shabelle is one of the biggest IDP camps in Garowe, which is home to hundreds of people mostly from southern-Somalia.
Puntland Mirror contacted Garowe police officials to comment if there are people arrested for the case, but they said the investigation is ongoing.
In Puntland, the number of rapes recorded by police has doubled in the past years, according to rights workers.