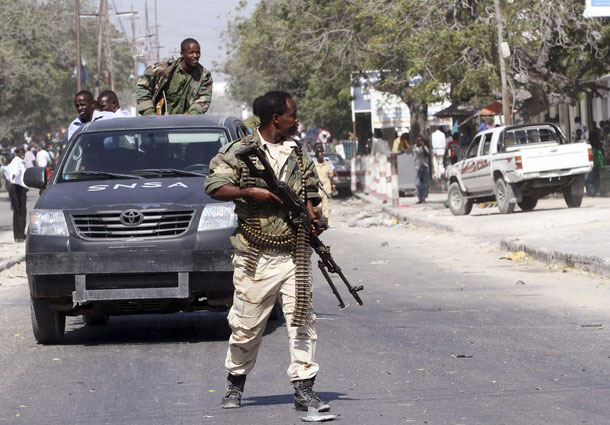 Mogadishu-(Puntland Mirror) At least three people, including two Somali government soldiers, have been killed and more than 2 others injured in a land mine blast in the Somali capital Mogadishu, sources say.
According to the sources the blast happened on Sunday morning in Mogadishu's Hamarweyne district.
There is no immediate claim of responsibility for the blast, but the suspicion fell on Al-Shabab group, which has carried a string of similar attacks.