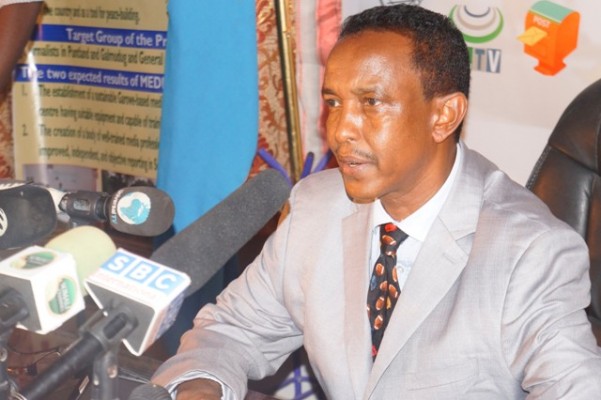 Garowe-(Puntland Mirror) Puntland's former minister of information Mohamoud Hassan Soade on Monday resigned from his post.
Speaking to local media on Monday, Soade said he resigned due to personal matters.
From 2014 to 2016, Mohamoud Hassan Soade was served as minister of commerce and minister of information.
The minister's resignation comes amid rumors revealing that the Puntland President Abdiweli Mohamed Ali is expected to do major reshuffle.