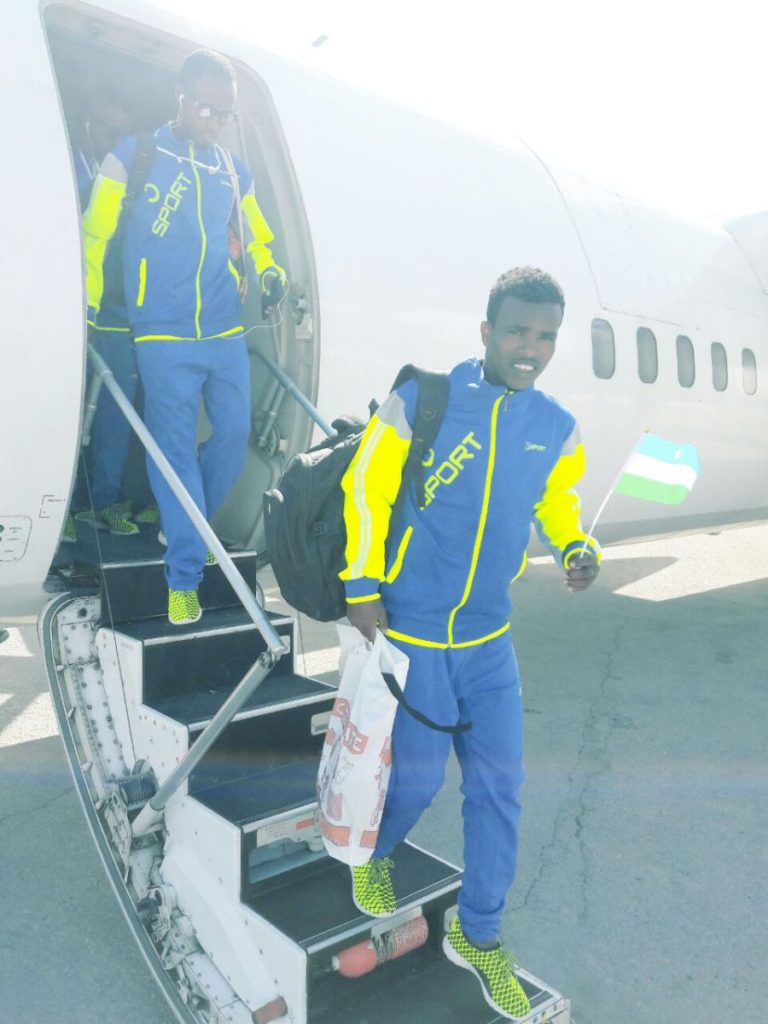 Mogadishu-(Puntland Mirror) Puntland's regional football team has arrived on Thursday in the Somali capital, Mogadishu to take part Somali states tournament, which will kick off on Friday.
The Puntland players will continue training for the tournament in the Mogadishu town, according to the Puntland's ministry of sports.
The Somali states tournament is the first football cup to be held in Mogadishu.