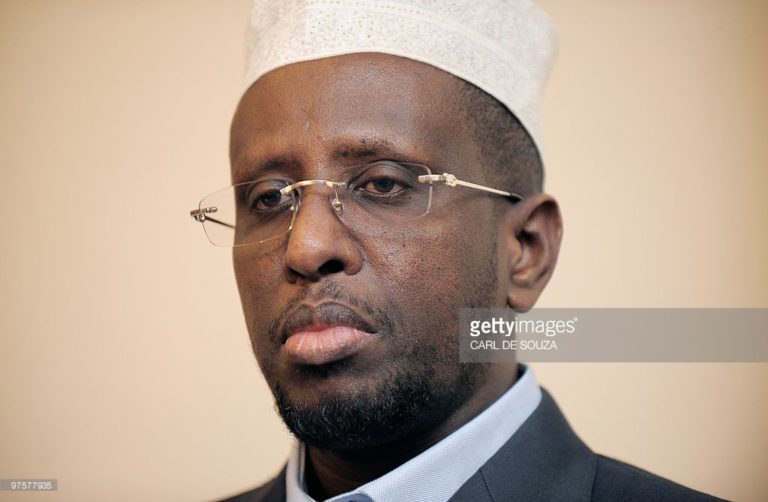 Mogadishu-(Puntland Mirror) The former President of Somali federal government Sharif Sheikh Ahmed has arrived in Somali capital Mogadishu on Thursday.
Sharif was welcomed at the airport by government officials, presidential candidates and civilians.
Somali journalists were not allowed to attend the former President's arrival in Mogadishu.
It was on Wednesday when the Somali federal government has issued a statement forbidding reporters to enter into the airport for covering stories for two months.
According to the sources, the former President Sharif Sheikh Ahmed is standing for re-election.
The Horn of Africa nation is expected to told parliamentary and presidential elections later this year.