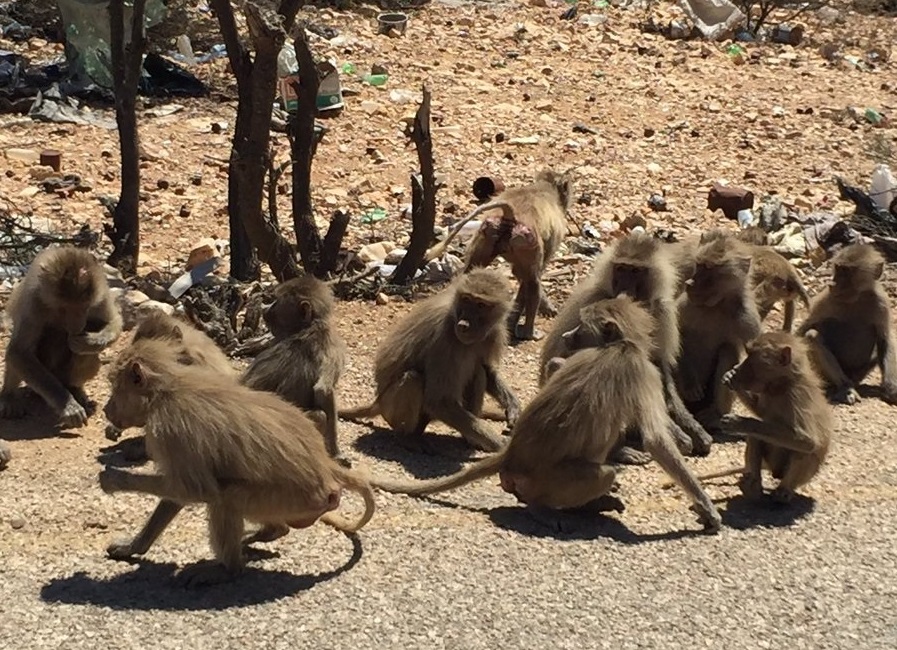 Garowe-(Puntland Mirror) The humans are not the only ones struggling the severe drought in Puntland regions, it has affected wild animals such as monkeys.
Abdidahir Omar is a nomad, who lives in Ilmo-ader village of Nugal region, he told Puntland Mirror that the monkeys are dying due to the drought.
"The monkeys are dying of hunger and thirsty, I saw a lot of monkeys who died," Dahir said.

"The monkeys were likely to eat leaves of the plants, and the trees were affected by drought." The nomad added.
Omar said that they have not been able to help the monkeys because they are also affected by severe drought, and in need of urgent assistance.
 "We can't help it, because we are in difficult situation." he said.
However, the future of some wildlife animals in Puntland is under threat as the land suffers from its worst drought in decades. Some of the wild animals such as monkeys are depend on plants.
The failure of the Deyr rainy season, usually October to November, has caused the drought, which affected nearly 1.5 million people in the Puntland regions.