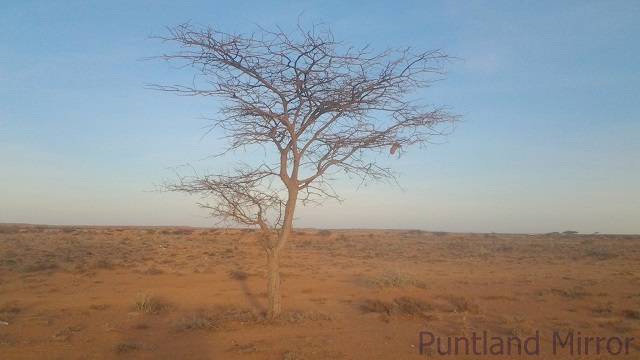 Garowe-(Puntland Mirror) At least one person has died due to thirst in rural area under Godob-jiran village of Nugal region, pastoralist said.
Speaking to local media, one of the pastoralists said the death occurred in the area over the last week.
"He was a 10-year old boy, he died due to dehydration," the pastoralist said.
"The situation is very serious, if we do not get assistance as soon as possible, many people are at risk of dying."  He added.
Somalia is facing the worst drought in decades, more than 6 million people are in need of emergency food and water, according to the UN.
In Puntland, the prolonged drought has affected more than 1.5 million pastoralists, according to the Puntland's HADMA (Humanitarian Affairs and Disaster Management Agency).
The failure of the Deyr rainy season, habitually October to November, has triggered the drought. The next rain season is Gu and is expected to start in April and May.