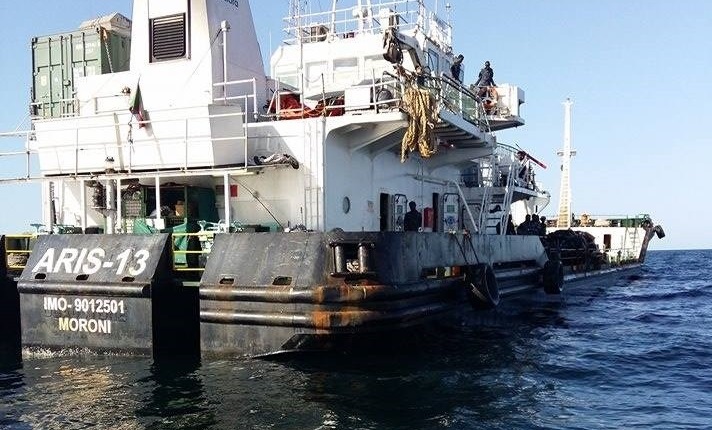 Garowe-(Puntland Mirror) An oil tanker, Aris 13 with eight Sri Lankan crew on board, arrived at Bosaso port in Puntland after five days in captivity at the hands of Somali pirates, Puntland maritime forces official confirmed to Puntland Mirror.
Mowlid Hassan, an officer within Puntland maritime police forces (PMPF), told Puntland Mirror on phone that the vessel and the crew members have reached at the port of Bosaso on Friday.
All the crew members are in good health, according to the officer.
Puntland will hold a farewell ceremony for the crew members, as planned.
Puntland vice President, Abdihakim Omar Amay is expected to travel to the port town to witness the departure ceremony for the crew members, as government sources told Puntland Mirror.
Somali pirates late on Thursday freed an oil tanker after they hijacked last week, it was carrying fuel from Djibouti to Somalia's capital, Mogadishu, when it was abducted by pirates last week in the Indian Ocean.
The release happened after dialogue by local traditional elders and representatives with the pirates, who seized the tanker oil on Monday, as local sources told to the media.