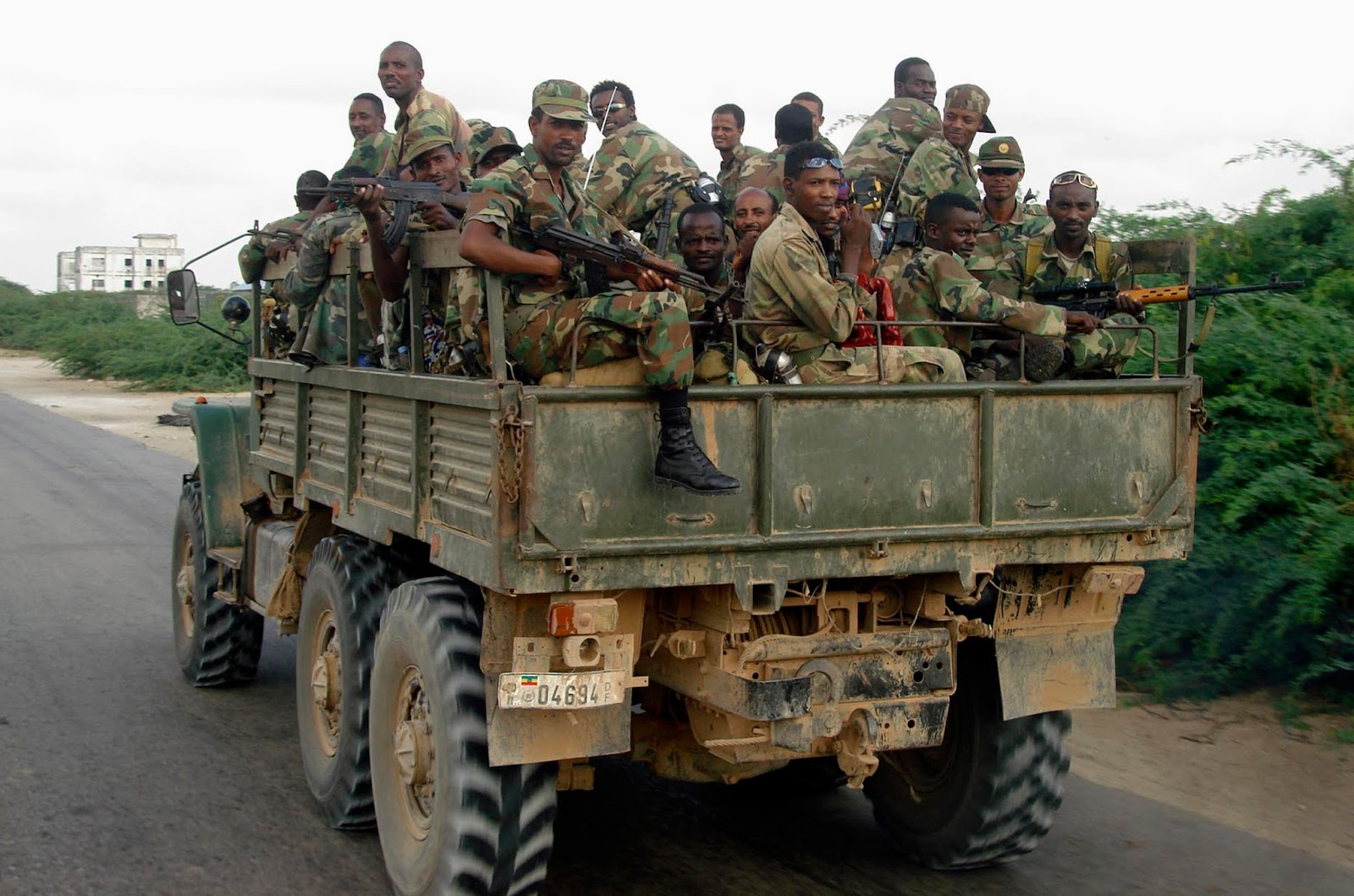 Hundreds of Ethiopian troops pulled out of a town in central Somalia Tuesday, at least the second location vacated by their forces in recent weeks, a Somali security official said.
Security official Abdirisak Moalim Ahmed said Ethiopian soldiers present in El-Ali, Hiran region, as part of an African Union mission withdrew on Tuesday morning after artillery fire targeted their base overnight.
Nearby Shabaab militants then reoccupied the town, which lies about 70 kilometres (43 miles) from the provincial capital Beledweyne.
"The Ethiopian troops pulled out of El-Ali town early this morning," said Ahmed, adding the reason for the withdrawal was unclear.
"They have headed for Beledweyne and the town is already taken by Shabaab militants," he said.
The troop movement comes just days after Ethiopia's embattled government declared a state of emergency in a bid to bring an unprecedented wave of protests under control.
El-Ali is at least the second town Ethiopian troops have vacated in recent weeks, after abandoning nearby Moqokori. No explanation has been given by the Ethiopian military while the spokesman for the AU Mission in Somalia (AMISOM) did not respond to requests for comment.
"They continue creating vacuums and giving chances to the militants retake liberated towns," said Ahmed.
The Al-Qaeda aligned Shabaab militants announced the takeover of El-Ali in a message distributed via the group's Telegram account.
A resident said some townsfolk as well as Somali security forces had also abandoned the town.
"Most of the traders have fled the town after the Ethiopian troops pulled out this morning, we can see many people including the Somali security forces who have reached Beledweyne," said Osman Adan.
Source: Agence France-Presse (AFP)