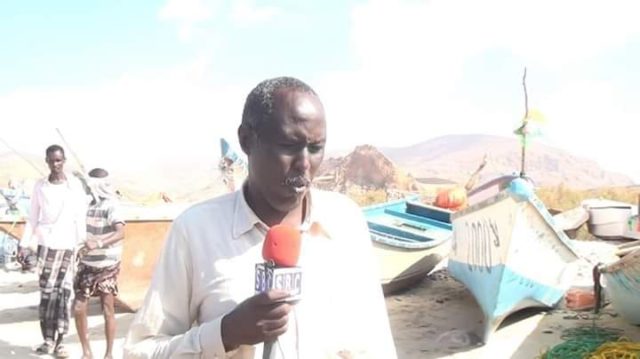 Garowe-(Puntland Mirror) The Islamic State militant group has claimed the responsibility for the killing of former Qandala district commissioner, according to a statement published by its Amaq news agency on Thursday.
Jama Mohamed Khurshe, the former commissioner of Qandala district, was shot dead by men armed with pistols in Bosaso on Tuesday evening, the killers had escaped after the shooting, according to sources.
Security officers from Puntland arrived on the scene a few minutes later, but no arrests have been made so far.
Khurshe was the commissioner of Qandala when ISIS attacked and captured the coastal district in October 2016, before being recaptured by Puntland forces in December that year.
The ISIS faction in Puntland, which was founded in October 2015, was led by Abdulkadir Mumin, a former al-Shabab commander. The US state department designated him as a global terrorist. His deputy Abdihakin Dhuqub was killed in an airstrike in April 2019 carried out by the US military.
The militant group which is believed to have about 100 fighters, for the last three years claimed several terror actions including killings and bombing mainly took place in Bosaso, the commercial town of Puntland.