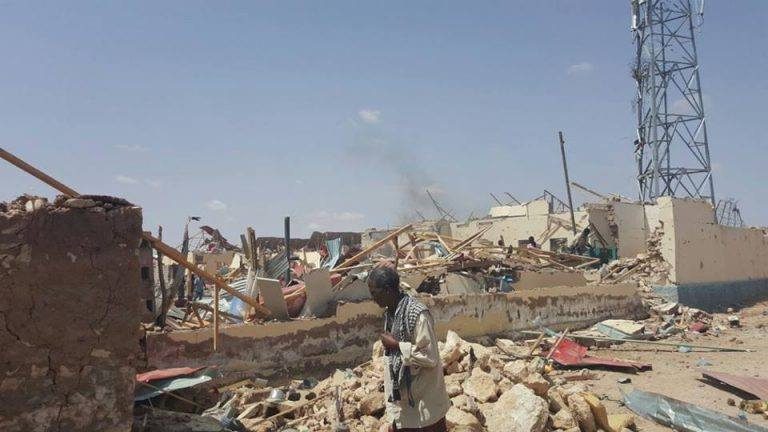 Galkayo-(Puntland Mirror) The death toll of twin blasts targeting Galkayo local government H.Q on Sunday morning has risen to 30 where around 50 people injured, according to the Galkayo medical officials told Puntland Mirror.
Al-Shabab armed group has claimed the responsibility for the attack, according to the statement posted on pro-al-Shabab online sites.
________________________________________________________________________________________
Who is al-Shabab?
* Founded between 2004 and 2006.
* Official name, al-Shabab means "Youth" in a Arabic.
* Al-Shabab is battling to overthrow internationally recognized Somali government.
* In 2008, the U.S government designated al-Shabab as terrorist organization.
* In 2012, al-Shabab pledged allegiance to the al-Qaeda organization.
* In 2014, al-Shabab troops were estimated at 7,000 to 9,000.
* In early August 2011, Somali government troops and their AMISOM allaies managed to capture all of Somali capital, Mogadishu from al-Shabab militants.
* In September 2014, al-Shabab leader, Ahmed Abdi Godane known as Abu-subayr was killed in U.S drone strike.
Puntland Mirror's Editors has contributed this summary about al-Shabab.