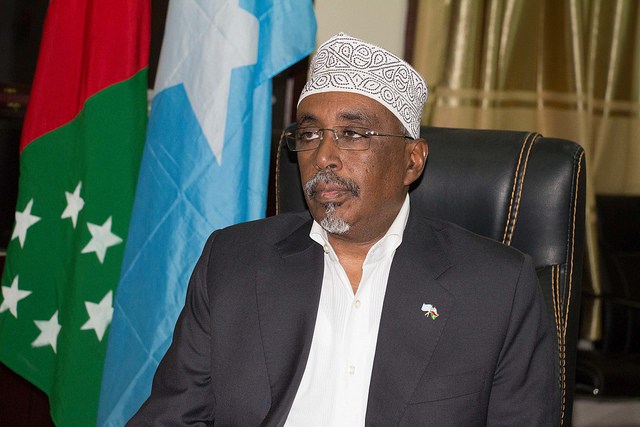 Baidoa-(Puntland Mirror) Somalia's South West state lawmakers are preparing a motion against President Sharif Hassan Sheikh Adan, accusing him of poor performance, an MP said.
Osman Mohamed Ato, one of the South-west's lawmakers who supported the impeachment motion told media that they will file the motion as soon as possible.
Adan is running for Somali president, but the election of Mohamed Osman Jawari as Somali parliament speaker, a member of the Digil and Mirifle clan, means that his fellow clansman, the president of Somalia's South West state will be forced to withdraw from the presidential race, according to the Somali clan-based politics.