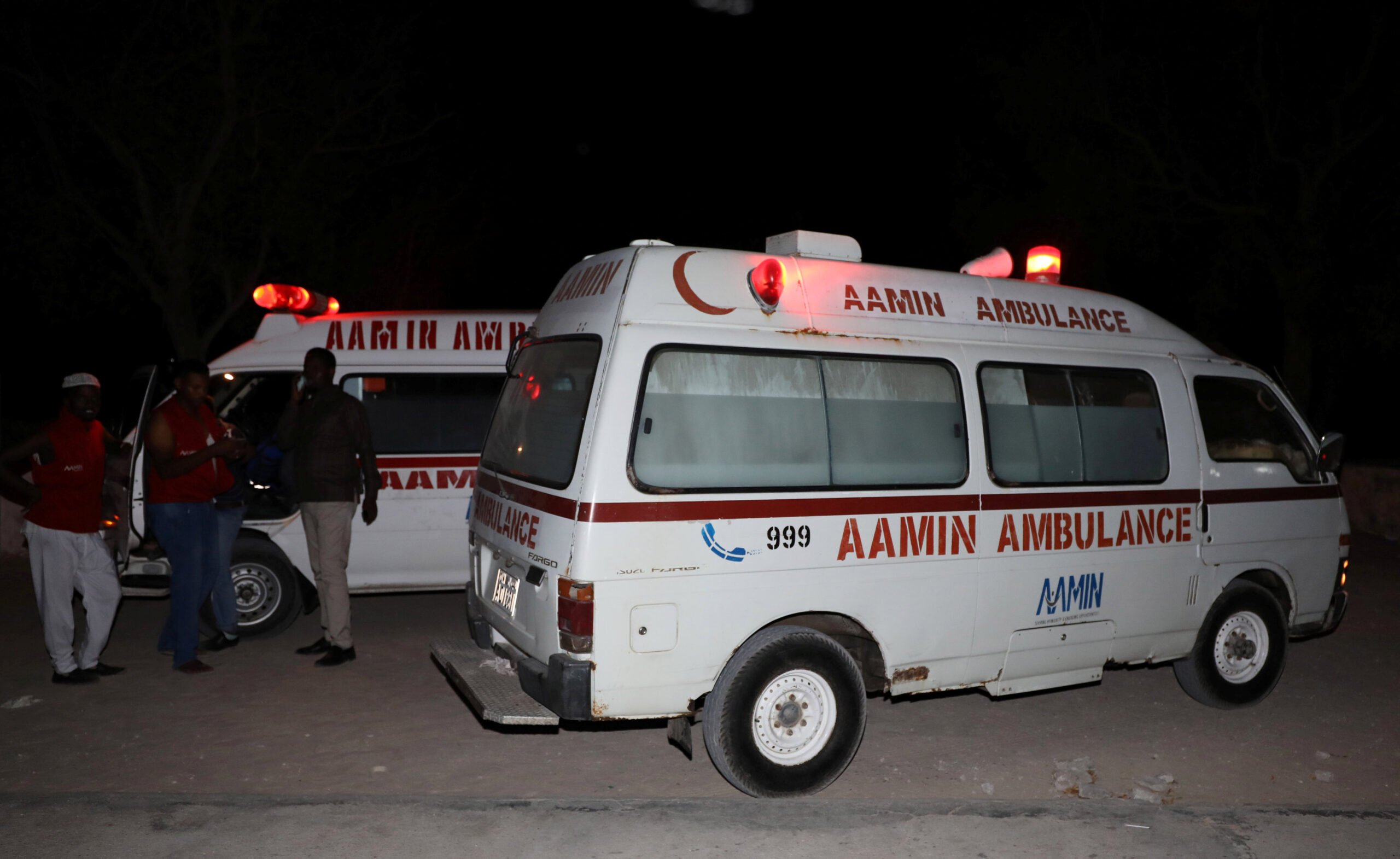 Mogadishu-(Puntland Mirror) Death toll from Mogadishu car bombs blasts rises to 18, Reuters news agency reported, citing medical officials.
"So far we carried 18 dead people and 20 others injured from the blasts tonight," Abdikadir Abdirahman, the director of Amin ambulances, told Reuters.
Police officials told Reuters the first car bomb went off after suspected militants breached a checkpoint near the president's residence by shooting at security personnel at the checkpoint.
The second blast was a car bomb parked in front of a hotel away from the palace, according to Reuters.
In recent months, there were no car bomb blasts in the capital, Mogadishu.
Al-Shabab has claimed the responsibility for the attack, Al-Shabab's military spokesman, Abdiasis Abu Musab, told Reuters.
This is the first Al-Shabab's deadliest attack in 2018. 
Al-Shabab has lost major towns in southern Somalia, but it carries out assassination attacks and car bomb blasts in Mogadishu.
In October 2017, more than 500 people were killed after a suicide bomber driving a truck filled with explosives detonated at Zoobe junction in Mogadishu, making it the deadliest terrorist attack in the history of Somalia.
Al-Shabab has not claimed the responsibility for that attack in October, but the Somali government blamed it.