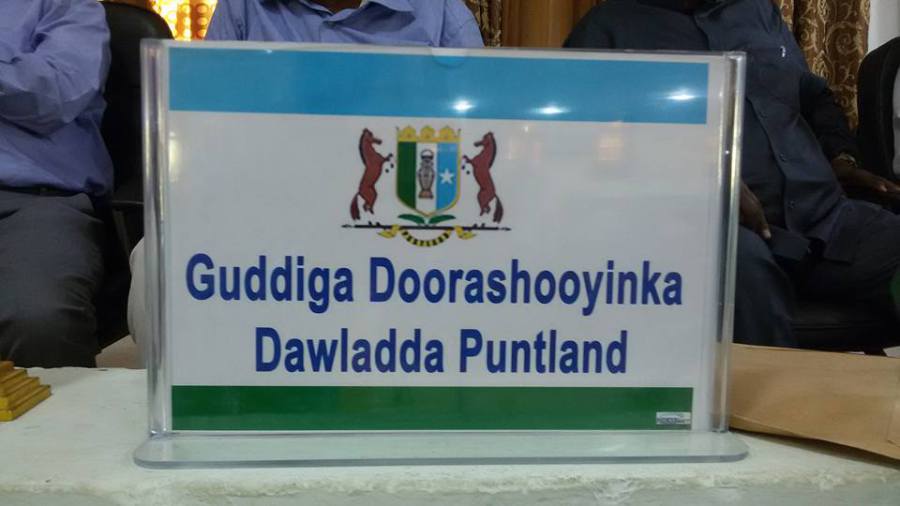 Garowe-(Puntand Mirror) The international donors has withheld funding for Puntland democratization process, doubting the possibility of "one person one vote polls" by 2019, a government source said.
The government source, who spoke on condition of anonymity, told Puntland Mirror that Puntland Electoral Commission did not get fund in the past few years after the international donors refused to fund the democratization process.
"The Puntland Electoral Commission didn't receive fund after the donors doubted the possibility of democratic elections in 2019," the source said.
"The lack of fund has paralyzed the work of the commission, who are at this time doing nothing,"  
The largest International donor of Puntland democratization process was the European Union (EU).
In 2013, Interpeace organization, funded by EU, had tried to hold a democratic elections in Puntland. However, the process failed after politicians accused former President Abdirahman Faroole of using authority to draft unfair elections to stay in power.
Puntland current President Abdiweli Mohamed Ali promised during his campaign to hold democratic elections in 2019, but he failed in his first years.
In early 2016, President Ali formed Transitional Puntland Electoral Commission (TPEC). The commission has called Puntland politicians to establish political parties to participate in 2019 elections, but there are no registered parties until now.
The Puntland President is in his final year in office, only 10 months remaining in his term, and no sign yet of action on democratic process.
The sources believe the President Abdiweli will finally declare the upcoming elections to be conducted in the old system of the 66 members of parliament selected by the traditional elders.