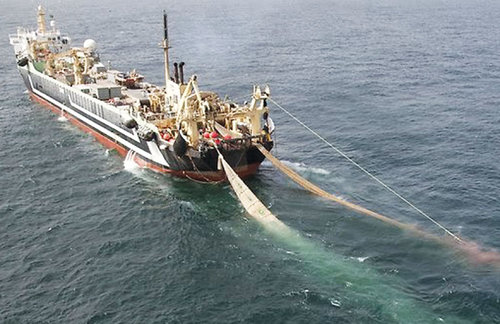 Bosaso-(Puntland Mirror) Up to seven foreign fishing vessels were reported to have recently arrived in the coastal town of Bosaso in Bari region.
The fishing vessels have received permission from the Puntland government to go fishing there, according to sources.
The sources who asked not to be named told to the Mirror that the Puntland Ministry of Fisheries allowed the vessels to fish the coastal areas of Bari and Gardafu regions.
The sources added that the top officials of the Ministry of Fisheries have received unknown amount of money from the fishing vessels.
The fishing vessels are thought to have come from Thailand and South Korea, and have entered into an agreement with the officials of the Ministry of Fisheries and local businessmen.
Puntland President Abdiweli Mohamed Ali has already pointed out that illegal fishing is a "national disaster", but still no actions from the government against the illegal fishing.
Since the collapse of central government in Somalia, the Somali shores has become vulnerable to the fishing vessels, which contracts with local authorities in the regional administrations.
More than millions of worth of fish is stolen from Somalia coast each year, the Horn of Africa nation has the longest coastline in Africa.