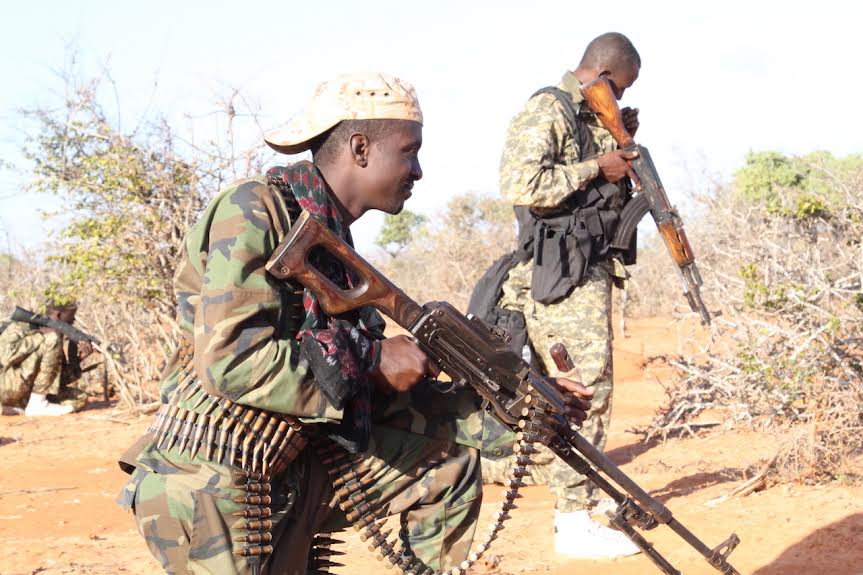 Galkayo-(Puntland Mirror) At least 25 people mostly were soldiers have been killed and 50 others wounded in a heavy fighting between Puntland forces and Galmudug militants on the southern outskirts of Galkayo town in Mudug region, resident said.
A resident in Galkayo, who asked not to be named, told Puntland Mirror that 25 soldiers from both sides were killed during the battle.
"At least 25 people from fighting sides were killed and more than 50 others were wounded in heavy fighting between Puntland and Galmudug," the resident told Puntland Mirror over phone.

"I can confirm the death toll is increasing because the fighting was very heavy." The resident added.
The Sunday's battle erupted after heavily armed militants from Galmudug launched attack on Puntland military bases on the southern outskirts of Galkayo, according to reliable sources.
Puntland has accused Galmudug administration of breaking a ceasefire agreement between the two sides that was brokered by the United Arab Emirates, According to statement.
Puntland forces had seized military vehicles from Galmudug militants, according to photos posted on social media.