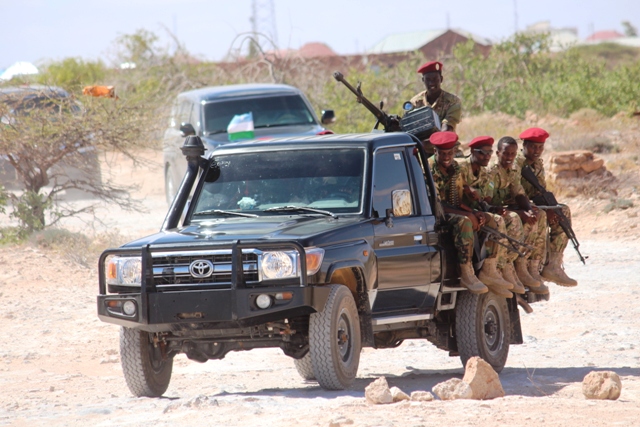 Galkayo–(Puntland Mirror) Puntland Presidential guard was shot dead by unknown assailants on Friday evening, security sources said.
It named the dead man as Ahmed Hassan Abdirahman also called (Gandi), according to the sources.
A Puntland security officer, who requested anonymity, told Puntland Mirror that Gandi was shot dead in the northern part of Galkayo town in Mudug region.
The assailants escaped from the scene after the shooting, witnesses confirmed to Puntland Mirror.
No one has yet said they were behind the killing of the Presidential guard.
Puntland security forces in Galkayo are investigating those behind the killing.