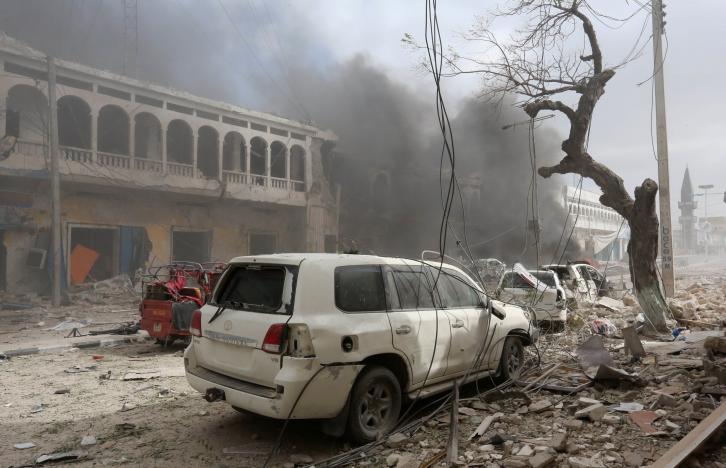 Mogadishu-(Puntland Mirror) At least 13 people have been killed in an attacks in a hotel in the Somali capital, Mogadishu on Wednesday by Al-Shabab militants, an official said.
The first attack began after Al-Shabab militants struck a car bomb into the gate of Dayah hotel and gunmen stormed inside.
"At least 13 people, including forces and civilians, died in two blasts at the hotel. A dozen others were injured," Major Mohamed Ahmed, a police officer, told Reuters.
A second massive blast went off after ambulances and journalists had arrived at the scene, leaving at least four reporters wounded, according to AFP news agency.
The police officer said the death toll could rise, as cited by Reuters News Agency.
The Dayah hotel is frequented by Somali government officials and lawmakers, according to the officials. 
Al-Shabab armed group has claimed the responsibility for the attack, according to its main broadcaster, Radio Andalus.
In 2011, Al-Shabab was driven out in Mogadishu, but the militants carrying out deadly attacks against the government officials and Social gatherings such as hotels and restaurants.