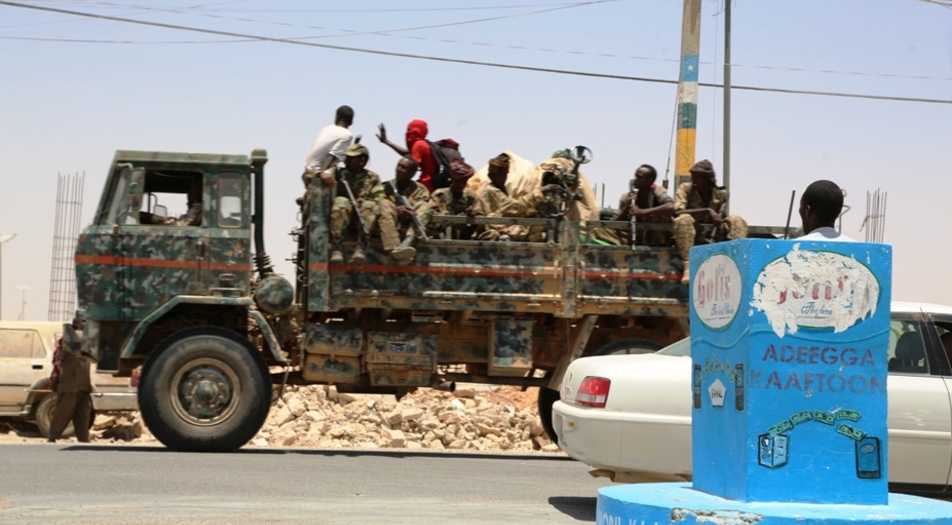 Garowe-(Puntland Mirror) Mutinous Puntland forces demanding salary have pulled out of the southern checkpoint in the capital, Garowe on Sunday, after they seized last week, officials of the Ministry of Security confirmed to Puntland Mirror.
The forces withdrew after the traditional leaders of Garowe convinced them to finish their claims peacefully, according to the sources.
The forces were angered after the government failed to pay their payments for more than a year, according to the documents seen by Puntland Mirror.
The forces have returned to their permanent bases on the outskirts of the town, according to the witnesses.
Last week, in an interview with local TV known as "Somali Cable" Puntland President Abdiweli Mohamed Ali described the commanders of the mutinous forces as persons who want to be politicians.
For the past two years, Puntland towns including the capital witnessed a wave of mutiny over pay and conditions.