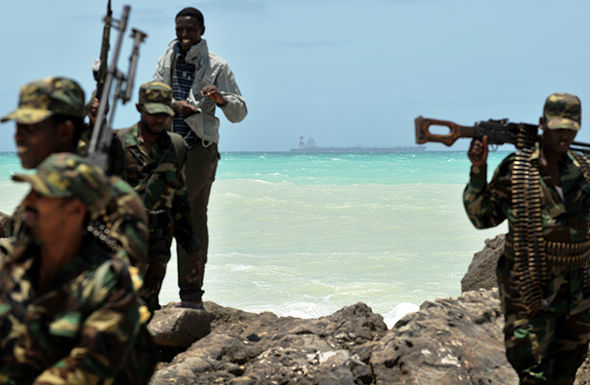 Garowe-(Puntland Mirror) Somalia's security forces in Galmudug region stormed and rescued an Indian commercial boat which was being held by Somali pirates, but the pirates took the 11 crew members with them when they fled to land, an official said.
"We attacked the Indian ship and rescued it but the pirates took away the 11 crew. We rescued two crew and they went with nine crew into the hilly areas between El Hur and Hardheere," Mohamed Hashi Arabey, vice president of Galmudug state, told to the Reuters.
Pirates told Reuters news agency that they would keep the crew to use as bargaining chips for the freedom of pirates jailed in India.
"We encouraged our friends to run away with the crew if they are attacked so that they exchange for the release of 117 pirates jailed in India," pirate Saeed said.
"We are ready to reinforce our friends so that Galmudug forces do not rescue the nine crew of the Indian ship." He added.
The pirates captured the boat known as Al Kausar earlier this month.
Over the past weeks, Somali pirates have stepped up its attacks against commercial ships sailing in Somalia waters.
In recent, speaking to the local media some of the local fishermen threatened to take up guns another time and return piracy to battle what they called "the foreign trawlers."
Puntland Mirror's Abdi Omar Bile contributed to this story.