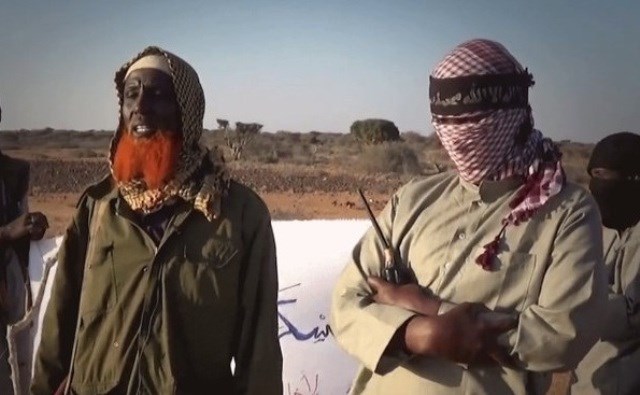 Garowe-(Puntland Mirror) Washington has increased its airstrikes against ISIS militant group in Puntland state of Somalia over the last two months.
About 20 militants were killed in the US airstrikes in Puntland, according to statements from US Africa Command (AFRICOM).
This year's US strike against the militant started in April when the deputy leader of ISIS Abdihakin Dhuqub was killed.
On May 9, AFRICOM said it had killed 13 ISIS militants in an airstrike in the Golis Mountains of Puntland, one day after four militants were killed in the same area.
On Thursday, US said it had killed two ISIS militants in an airstrike, which was the latest raid against the group.
Security analysts believe that the US air raids could put pressure on ISIS militants in the region.
"In fact, I think these air attacks will have a major impact on the militant's freedom of movement, and planning terrorist attacks in Puntland," security analyst Said Abshir Yousuf told Puntland Mirror.

ISIS militant launched its insurgency in Puntland by the end of 2015 after it split from Al-Shabab.
Since then, the militant carried out several attacks, including suicide bombings in Bosaso, Puntland's commercial town.
The militant is hiding in rural areas in Bari region and believed to have fighters between 150-200 including foreigners.