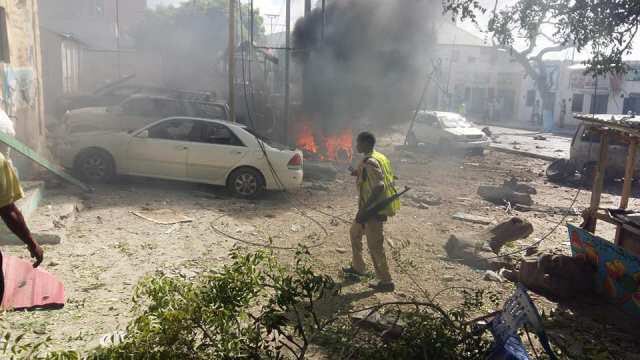 Mogadishu-(Puntland Mirror) At least five people were killed when a car bomb exploded outside Waberi police station in Mogadishu on Thursday, security sources said.
More than 10 people were injured in the attack, according to sources.
No one has so far claimed the responsibility for the Thursday's attack, but armed group Al-Shabab often carries out terror attacks in Mogadishu.
The group has stepped up its attacks in Mogadishu during the last days of the holy month of Ramadan.