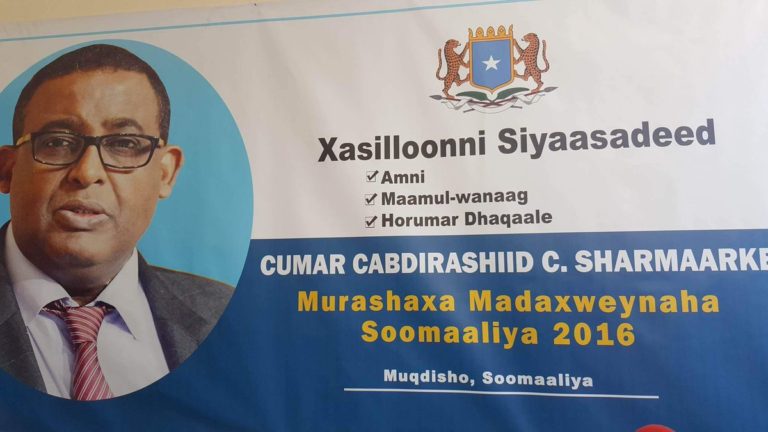 Mogadishu-(Puntland Mirror) The current Premier of Somalia Omar Abdirashid Ali Sharmake on Monday has declared publicly his bid for the Somali President in 2016.
"I have decided to run Somali president in the October 2016 elections in order to make the country a safe, good governance and economic development," Sharmake told reporters in Mogadishu.
Speaking with journalists, Sharmake called on the Somali people to support his candidature.
Somalia is scheduled to hold presidential elections in October this year, with the current president Hassan Sheikh Mohamoud also said he will run for a second term.