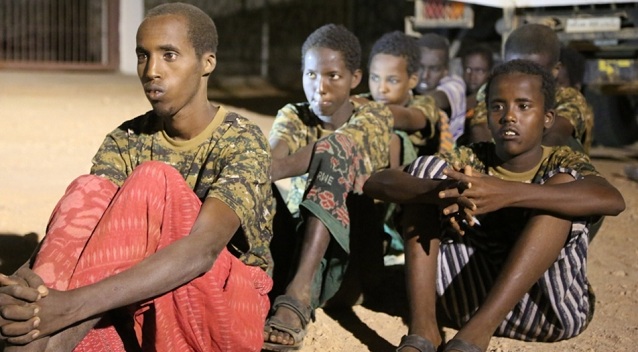 Garowe-(Puntland Mirror) At least 26 of Al-Shabab fighters at the Garowe prison have been transferred to the Mogadishu on Wednesday, according to the official.
A security official, who asked not to be named, told to the Puntland Mirror that the transfer was taking place.
According to the official, the transferred fighters were recently sentenced to rehabilitation because they are young.
Nearly 97 of Al-Shabab fighters captured during the deadly fighting between Puntland government forces and Al-Shabab group in Mudug and Nugal regions in March this year.
It was the first time that Puntland government has transferred Al-Shabab prisoners to the Somali federal government in Mogadishu.
In June, the Puntland military court sentenced 43 of Al-Shabab fighters to death who were above the age of 18.
last month, the military court has also sentenced 28 of Al-Shabab fighters to 15-20 years in prison.