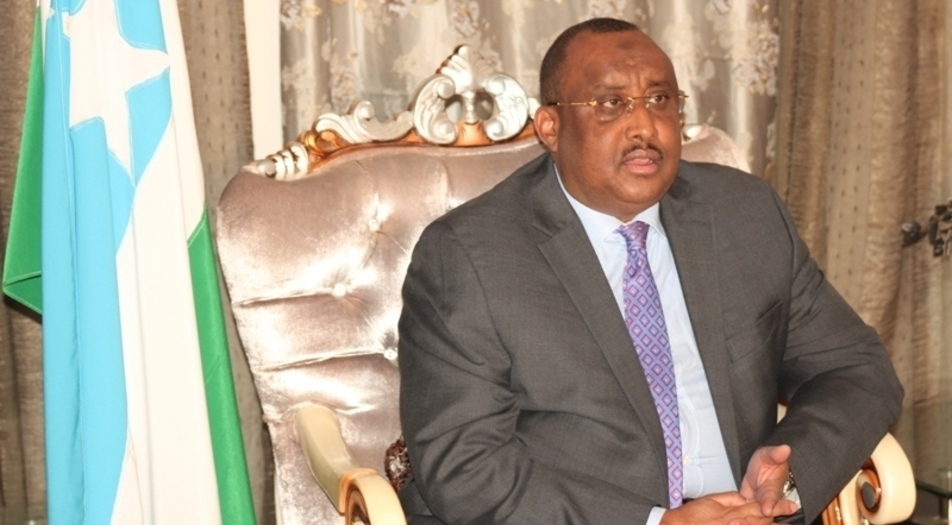 Garowe-(Puntland Mirror) Somalia's Puntland President Abdiweli Mohamed Ali has appealed to the international community to help those affected by drought in the region.
Speaking to the reporters in Garowe on Wednesday, Puntland President issued an emergency appeal for international aid.
"The draught situation in Puntland regions is very serious, many animals deceased and the rural families are leaving the rural areas and moving into the towns because they lost their livestock." President Ali said.

"I urgently appeal to the international community to help provide food and water for rural families affected by the drought." He added.
Nugal, Bari, Mudug, Sool, Sanaag and Karkaar regions are the worst affected by the current drought, according to the Puntland's Humanitarian Affairs and Disaster Management Agency (HADMA).
In Karkar region, at least two people deceased due to hunger and thirsty in the past few months.
The failure of the Deyr rainy season, normally October to November, has caused the drought that is expected to get worse in the coming months.