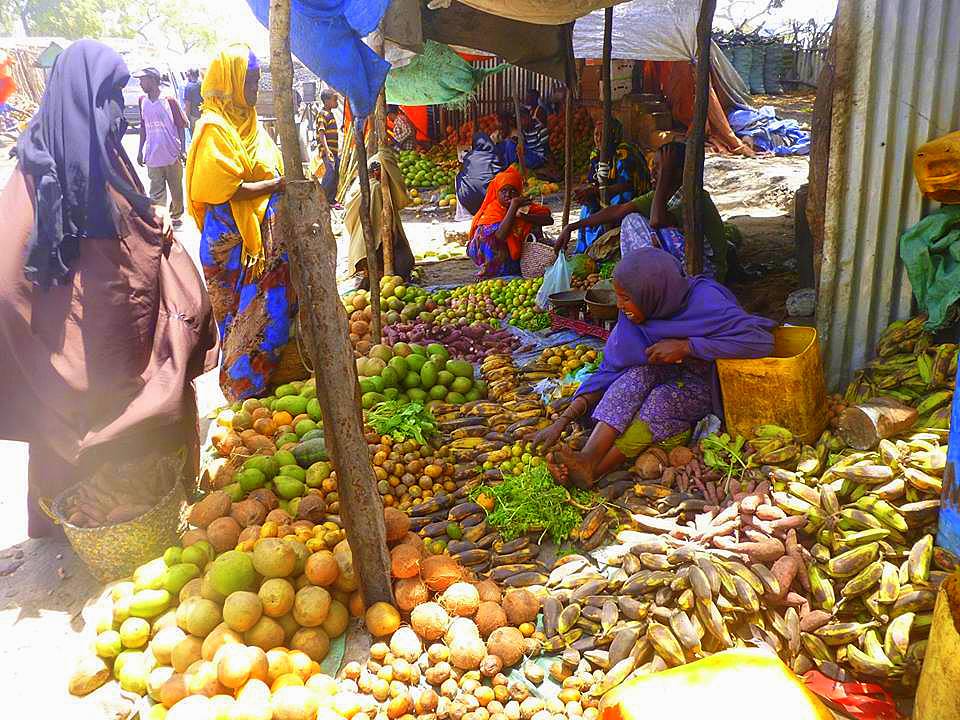 Garowe-(Puntland Mirror) Somali people around the country are preparing for the holy month of Ramadan.
The people are buying different foods for iftar while marketplaces are full of Ramadan goods including numerous of vegetables, such as watermelon, banana, mango and lemon.
In Garowe town, the price of milk and fruits has increased ahead of Ramadan, according to traders.
The traders told Puntland Mirror that the increase was caused by the recent drought that hit the whole country, which devastated livestock and farms.
Ramadan is the ninth month on the Islamic datebook when Muslims around the World fast from dawn to dusk.
The holy month is expected to start on Saturday, May 27.