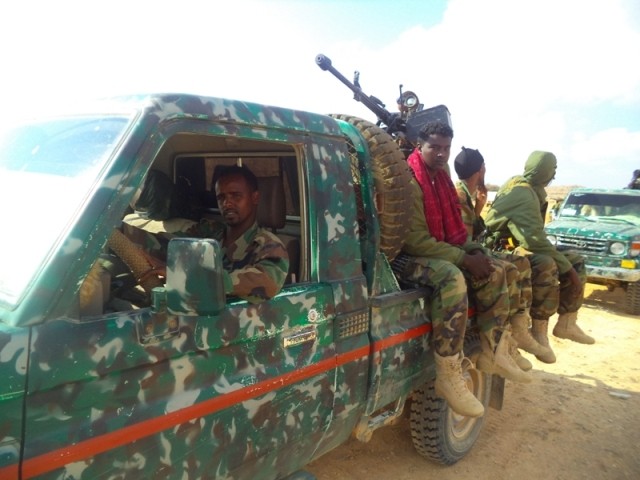 Garowe-(Puntland Mirror) Mutinous Puntland forces have seized southern checkpoint of Garowe, where the Ministry of Finance's office of the tax collector is located, sources confirmed to Puntland Mirror.
The forces were frustrated after the government failed to pay their payments for more than a year, according to the sources.
This comes less than ten days after mutinous forces seized the Puntland Parliament complex in Garowe.
Since 2014, Puntland towns including the capital witnessed a wave of mutiny over pay and conditions.