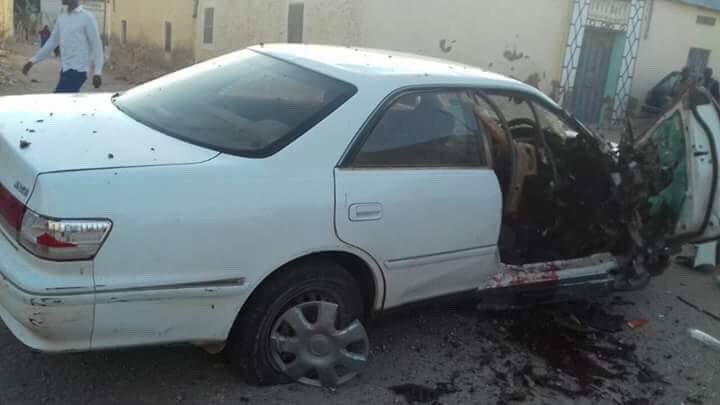 Galkayo-(Puntland Mirror) Puntland MP Abdikadir Farah Botan was wounded in car bomb in Galkayo town on Wednesday, according to the officials.
Botan wounded when a bomb attached to his car exploded in Hero-Daraawiish area of Galkayo town in Mudug region, as sources told Puntland Mirror.
The wounded MP was taken to the Galkayo general hospital, and he lost one of his legs in the explosion, according to the medical officials.
No one has claimed the responsibility for the attack so far.