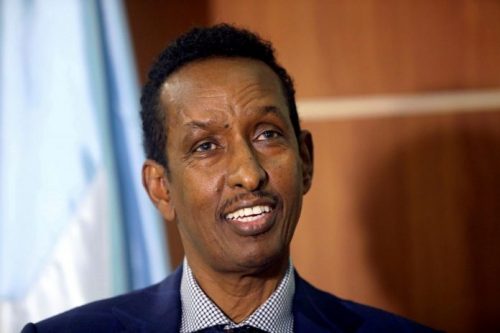 Garowe-(Puntland Mirror) Puntland state prevented a delegation led by Somalia foreign minister from entering Garowe, Puntland's capital, security sources told Puntland Mirror.
Ahmed Ise Awad, foreign Minister and the delegation were planning to travel to Garowe on Sunday to witness the presidential election.
"Puntland President has insisted on the decision of the Ministry of Security that banning the federal government officials from entering Puntland during the election," security source, who requested anonymity, told Puntland Mirror.
In a statement issued late December, Puntland Ministry of Security banned officials of the federal government including ministers, directors and army chiefs from entering its regions, accusing Mogadishu-based government of meddling in Puntland presidential election.
There are mediation efforts led by the traditional leaders who want the delegation to be allowed to come, according to source.
Awad said in an interview with BBC Somali on Saturday that he will arrive in Puntland to attend the election.
Puntland's newly-elected parliament will elect President on Tuesday to lead the state for the next five years.
So far, 21 candidates have been registered to compete for president, electoral commission said in a press conference late on Sunday.