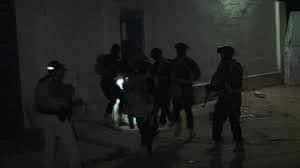 Mogadishu-(Puntland Mirror) Somali government forces have arrested former presidential candidate Abdirahman Abdi Shakur in Mogadishu on Monday, officials said.
In a Facebook post, Somali lawmaker Ahmed Fiqi said at least four of Shakur guards were killed during the raid.
Shakur was also injured in the raid, Fiqi added.
Abdirahman Abdi shakur, one of the Somalia's familiar politicians, is a leader of Wadajir political party, he served as the Minister of Planning in the government of president Sharif Sheikh Ahmed.
The operation took place hours after Somali general prosecutor Ahmed Ali Dahir has ordered authorities to crack down some lawmakers, accusing of treason.