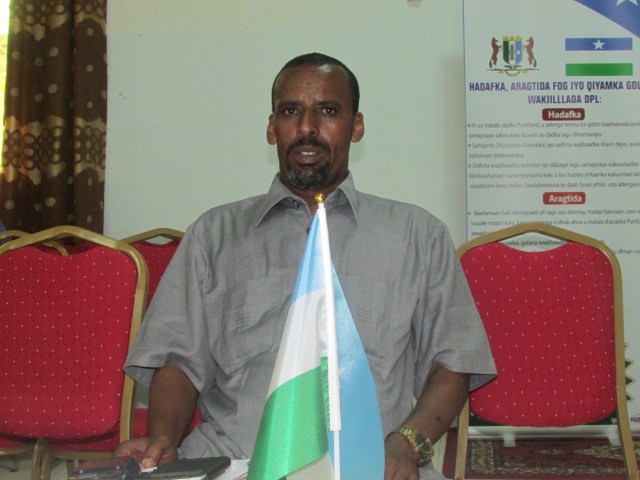 Garowe-(Puntland Mirror) Puntland's Member of Parliament, Mohamed Farah Adan "Canjeex" who was detained by Somaliland forces, was freed on Sunday, official said
Puntland MP who told Puntland Mirror has confirmed the release of the Canjeex, adding that the MP is in good health and returned to his home of Dhahar town in Sanag region.
On July 18, the Somaliland forces captured Can-jeex and his five guards as he was returning to his home in Dhahar town.
The release of the MP comes after Puntland and Somaliland have agreed to pull out their forces from Sanaag region, which they fought in July.