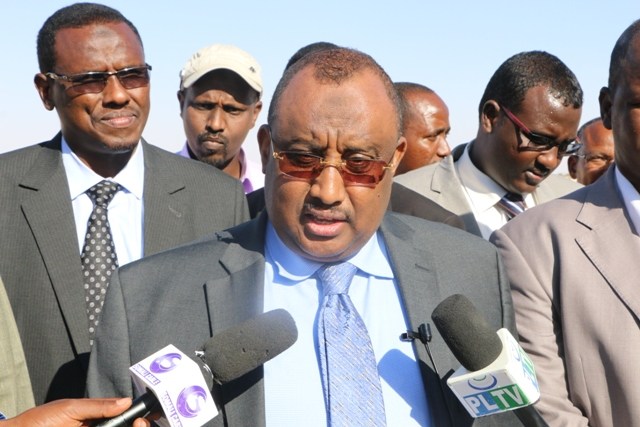 Garowe-(Puntland Mirror) Puntland president, Abdiweli Mohamed Ali on Thursday travelled to Mogadishu, Somalia's capital city.
Speaking to media at the airport, the president said that he will be holding vital meetings with National Leadership Forum (NLF) in Mogadishu.
President's trip to Mogadishu was accompanied with State officials, including presidential officials.This comes, as Somalia presidential elections are due to take place soon in Mogadishu.