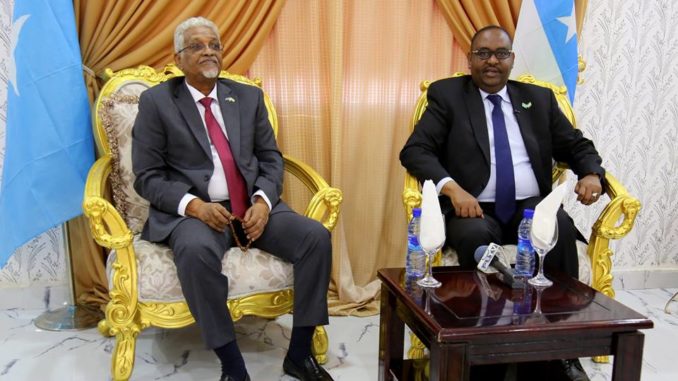 Garowe-(Puntland Mirror) Over the past days, there is disagreement  between the Puntland President and his deputy.
The disagreement emerged recently after President Said Abdullahi Deni appointed five members of the Puntland electoral commission, but vice president Ahmed Elmi Osman boycotted the nomination, saying it was not consulted with him.
Sources within government told Puntland Mirror that the parliament led by speaker Abdihakin Dhoobo-daareed is leading the efforts to mediate the two top government officials.
The efforts were successful, and the few remaining things were expected to end soon, the sources added.
Puntland, which celebrated its 21st anniversary this month, has no history of disagreement in the government leaders.
Previous administration of President Abdiweli Mohamed Ali and his deputy Abdihakin Omar Amay saw disagreement during their last year in office.
The current administration has been in office for eight months.