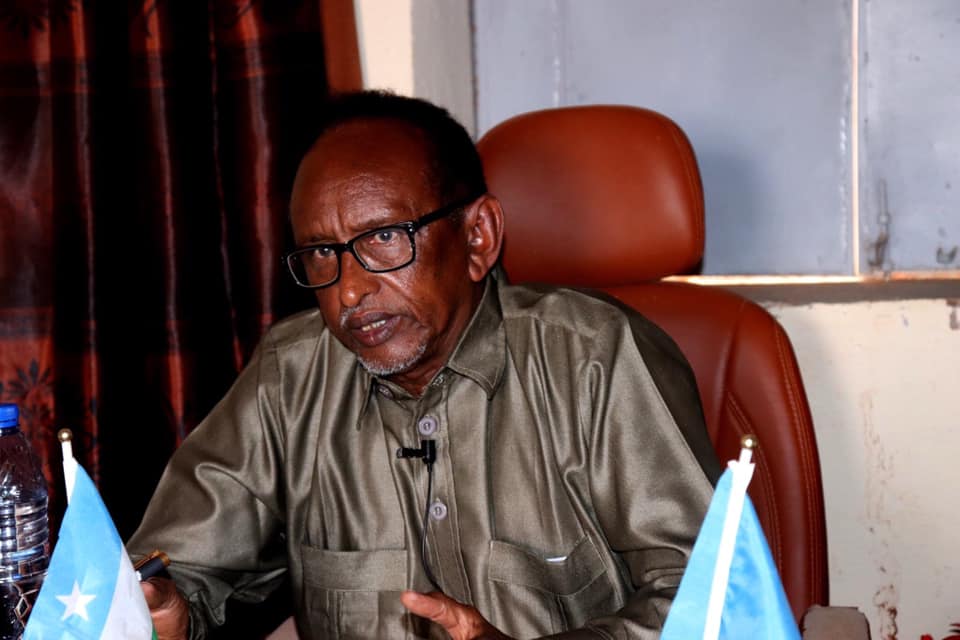 Garowe-(Puntland Mirror) Puntland Minister of Environment, Agriculture and Climate Change has died after contracting COVID-19.
Ismail Diriye Gama-did, died in hospital in Mogadishu in the early hours of Monday, the ministry said in a statement posted on its Facebook page.
Gama-did and other Puntland officials tested positive for the virus in early May, but he was flown to Mogadishu last week for further treatment after his health condition worsened.
Puntland President Said Abdullahi Deni on Monday offered condolences over the death of the minister.
In a statement, President Deni said Gama-did was one of the members in the cabinet ministers who have done a brilliant job.
Puntland state has so far recorded 163 cases of the coronavirus, while the country's total cases have now reached 1,594 and 61 deaths, according to Somalia's Ministry of Health figures.