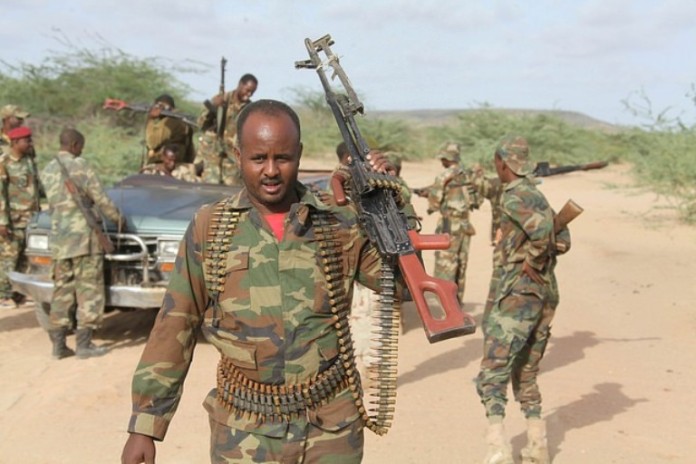 Mogadishu-(Puntland Mirror) Somali government forces backed by AMISOM troops have conducted an operation in Seydhelow area of Bay region in southern Somalia, killing at least five Al-Shabab fighters, an official said on Thursday.
The South-west State's minister for militias rehabilitation, Hassan Hussein Mohamed told reporters in Baidoa that the special police forces conducted successful operation against what he called enemies of the people.
"Our Special Police Forces conducted operation at Seydhelow location where the terrorists were selling the water wells from poor people, the police responded the concern of the locals there, we killed five Al-Shabaab fighters, injured several others and we displayed their bodies to the media here in Baidoa town today," Mohamed told state-run Sonna news agency.
The minister also said they recovered weapons from the militants during the operation.
Somali government forces have for years combated the militants in the southern part of Somalia.