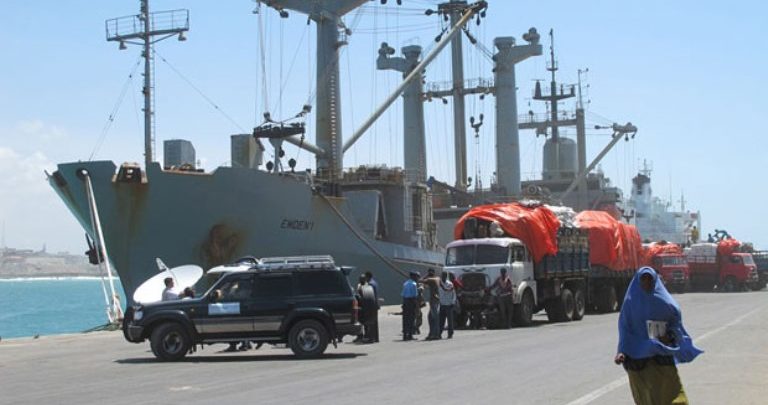 Somalia's Prime Minister Hassan Khayre took a key step toward mending the shattered economy by securing a debt-relief accord with the World Bank and the International Monetary Fund.
"We have weathered the storm," Khayre, who took three years to negotiate the deal that sets the war-torn Horn of Africa nation on course to reduce its debt by more than two-thirds in about three years, said in an exclusive interview. "Somalia is taking a new journey to rebuild its country."
Somalia desperately needs the boost. It's endured two decades of civil war, and is contending with the worst desert-locust plague in recent memory and an insurgency by al-Shabaab, an al-Qaeda-linked Islamist group. The coronavirus pandemic is adding to its woes — it has two confirmed cases so far, and its woeful health system is ill-equipped to cope with a more widespread outbreak.
To qualify for relief, Somalia cleared almost $1 billion of arrears with the World Bank, the IMF and the African Development Bank, partly using bridge-financing from Norway, Italy, the U.K. and the European Union. Khayre received death threats after he agreed to the government halting cash transfers and canceling deals with private companies to collect taxes.
There were "so many vested interests, it was very serious and very dangerous," he said by phone from the capital, Mogadishu.
The IMF has already approved three-year, $395.5 million funding facilities for Somalia, part of which will be used to repay its bridge loans and build infrastructure. The government is also negotiating for grants from the World Bank, the AFDB and the Islamic Development Bank, according to Khayre.
The deal with the World Bank and IMF will enable the government to negotiate further debt relief from other creditors. Members of the Paris Club could meet on the matter as early as next week, subject to the travel restrictions imposed as a result of the coronavirus, according to Allison Holland, the IMF's mission chief for Somalia.
"Given Somalia's limited capacity to repay, we think it is appropriate for them to prioritize reaching out to creditors who can provide grants," Holland said by phone from Washington.
Funding is most urgently needed to deal with the coronavirus and the locusts, said Khayre, who was appointed to his post by President Mohamed Farmajo Abdullahi in 2017. His other top priorities are to restore stability and create jobs.
"To be a legitimate government in the eyes of your people you must provide services," Khayre said. "We will be able to send our children to school, to give our people health services that we couldn't, to improve our infrastructure that we couldn't improve before."
Source: Bloomberg