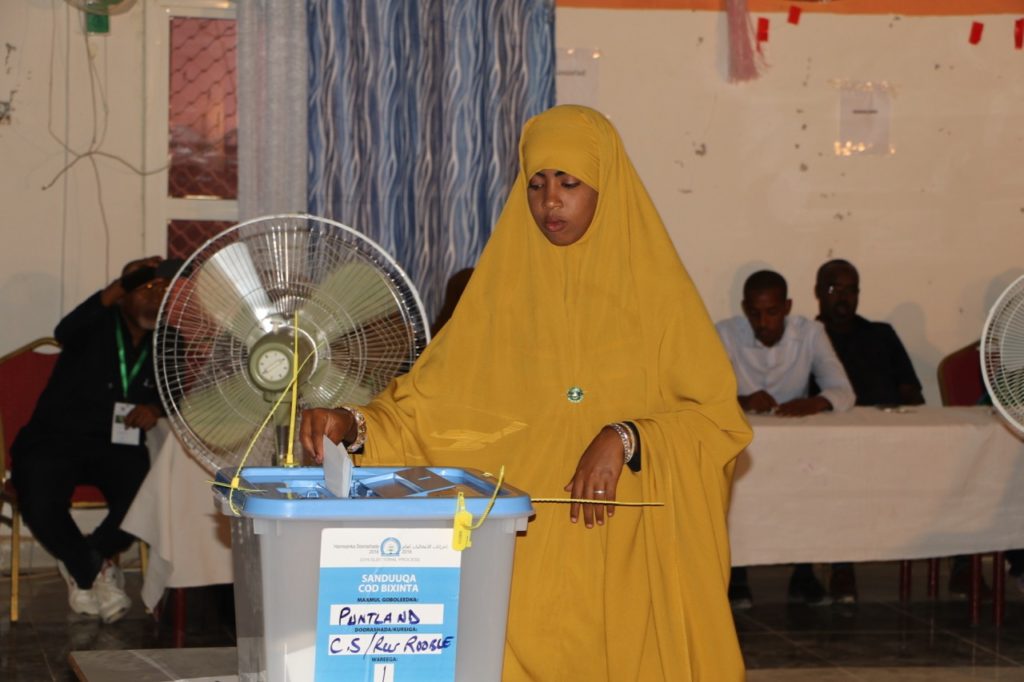 Garowe-(Puntland Mirror) The election to select the members representing Puntland government in the forthcoming lower house of the Somali federal parliament concluded in the Capital, Garowe on Monday.
A number of 1887 delegations took part in the elections, which voted 37 members allocated to it in the lower house of the Somali federal parliament.
Last week, Jubbaland, South West and Hir-shabelle states have also completed the elections of the lower house members.
A total of 230 lower house members have been elected so far. The lower house consists of 275 MPs.
The newly elected Somali lower house members will elect Somalia's next president on December 28, according to the statement issued after Somali political front-runners met last week in Mogadishu.
Huge cases of bribery and voter threats have marred the lower house elections in Somalia, according to reliable sources confirmed to the Puntland Mirror.