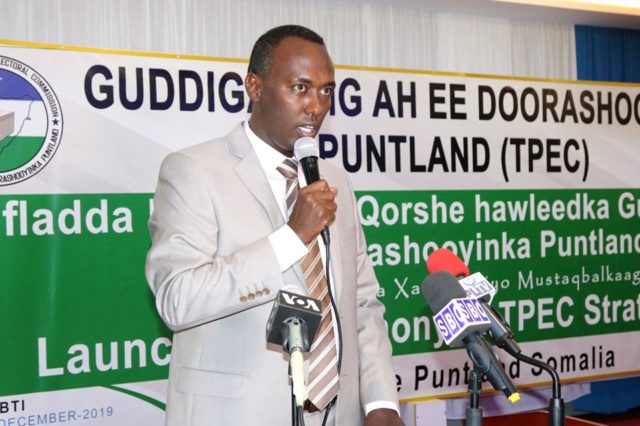 Garowe-(Puntland Mirror) Transitional Puntland Electoral Commission launched its strategic plan on Saturday, at an event held in Garowe.
According to a statement issued by the commission, the registration of political parties will be opened from December 15.
The municipalities' elections will be held within the next two years, the statement added.
Last month, Puntland lawmakers approved the electoral commission consist of nine members who were appointed in August this year.
Analysts believe this commission can do more because it has a good time compared to previous commissions who are appointed during the president's final years in office.
Deni became the first Puntland President who formed the electoral commission in his first year in office.
The 21-year-old Puntland government has yet to hold one person, one vote election system. A parliament selected by traditional elders picks the president since 1998.