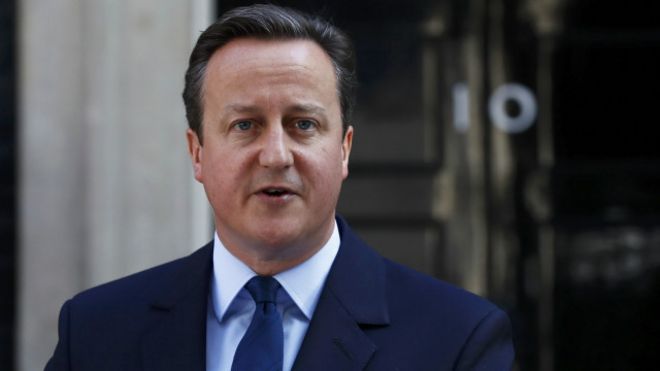 Prime Minister David Cameron is to step down by October after the UK voted to leave the European Union.
Speaking outside 10 Downing Street, he said he would attempt to "steady the ship" over the coming weeks and months but that "fresh leadership" was needed.
The PM had urged the country to vote Remain but was defeated by 52% to 48% despite London, Scotland and Northern Ireland backing staying in.
Flanked by his wife Samantha, Mr Cameron said he had informed the Queen of his decision to remain in place for the short term and to then hand over to a new prime minister by the time of the Conservative conference in October.
"The British people have made the very clear decision to take a different path and as such I think the country requires fresh leadership to take it in this direction," he said in a televised address outside his residence.
"I do not think it would be right for me to be the captain that steers our country to its next destination," he added, appearing to choke back tears before walking back through the black door of No. 10 Downing Street with his arm around his wife Samantha.
Watch the PM's historic speech outside Downing Street after the final result was announced.
Source: BBC + Reuters