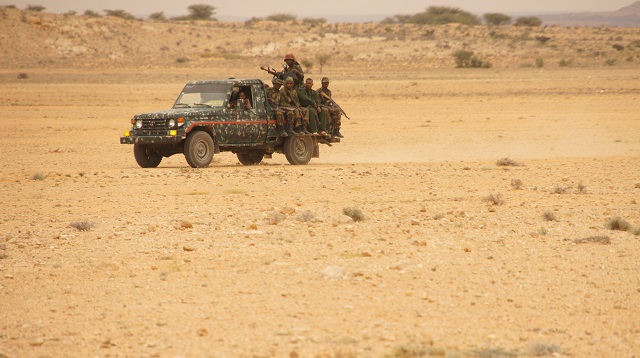 Garowe-(Puntland Mirror) Somalia's Puntland government has ordered its troops to start withdrawing from Sanaag region and return to their permanent bases after they arrived in Sanaag region last week, according to the officials.
Puntland's military official who spoke to Puntland Mirror on condition of anonymity, said the troop pullout came after the Puntland President Abdiweli Mohamed Ali and Somaliland vice president Abdirahman Abdilahi Ismail spoke on the phone and agreed to halt the battle and continue the cooperation between the two sides.
Meanwhile, Somaliland government have also ordered the withdrawal of hundreds of its troops from Sanaag region and they returned to their bases near Cerigabo town, according to the residents.
Last week, Puntland and Somaliland forces have fought in Boda-cade area of Sanaag region, at least three soldiers from both sides were killed in the battle.
Sanaag and Sool regions are disputed regions, claimed as sovereign territory by Puntland and Somaliland.