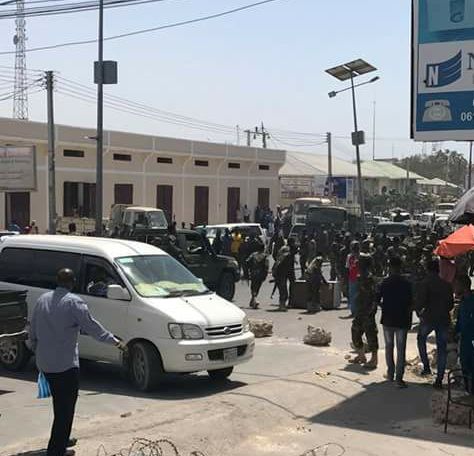 Mogadishu-(Puntland Mirror) Mutinous Somali forces demanding salary have captured major streets in the Somali capital, Mogadishu on Sunday, according to the residents.
The forces were angered after the former President Hassan Sheikh's government failed to pay their payments for more than a year, according to the sources.
This is the first time that the federal government soldiers staged munity since Mohamed Abdullahi Farmajo was elected as the president of Somalia last month.