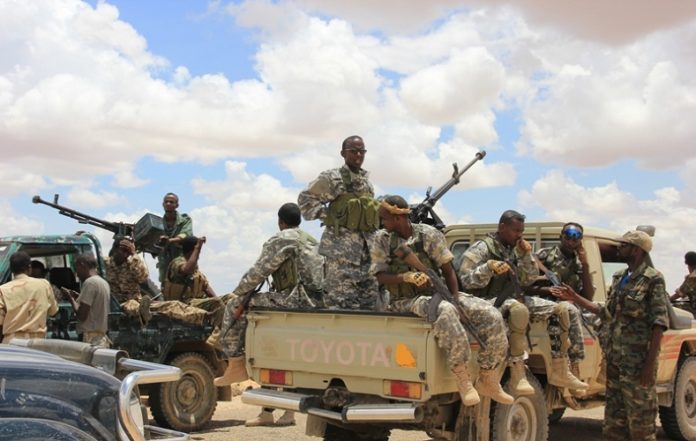 Garowe-(Puntland Mirror) The military standoff between Puntland and Somaliland over Tukaraq village, now entering into its four month.
Diplomatic efforts to ease the dispute had failed, sources close to the matter told Puntland Mirror.
According to sources, the two neighbours are deploying new forces to their bases in the area, indicating that war is possible at any moment.
The current standoff began, when heavily armed forces from Somaliland captured Tukaraq village in Sool in January this year, which lies 80 km north of Garowe.