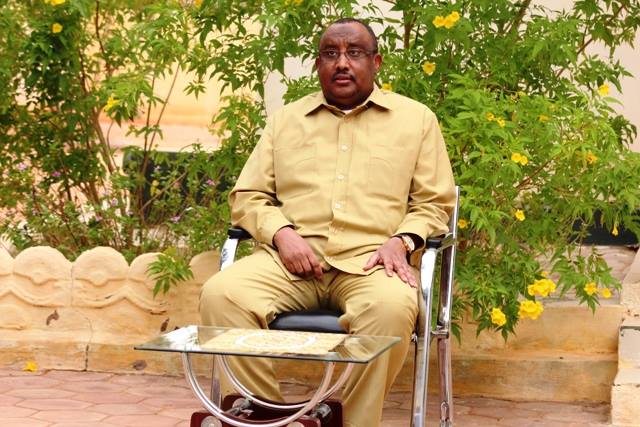 Galkayo-(Puntland Mirror) Somalia's Puntland President Abdiweli Mohamed Ali who is in Galkayo town has congratulated all Muslims specially Puntland citizens on the occasion of Eid al-Fitr holiday.
"Eid Mubarak. Eid Mubarak, Eid Mubarak I wish you and your families' good health, prosperity and happiness wherever you are," President Ali said.
President Abdiweli also wished for the Somali people to reach peace, development and to forgive each other.
The Eid holiday is expected to begin on Wednesday July the 6th as Eid moon sighted parts of Puntland.